Product Management Lead
---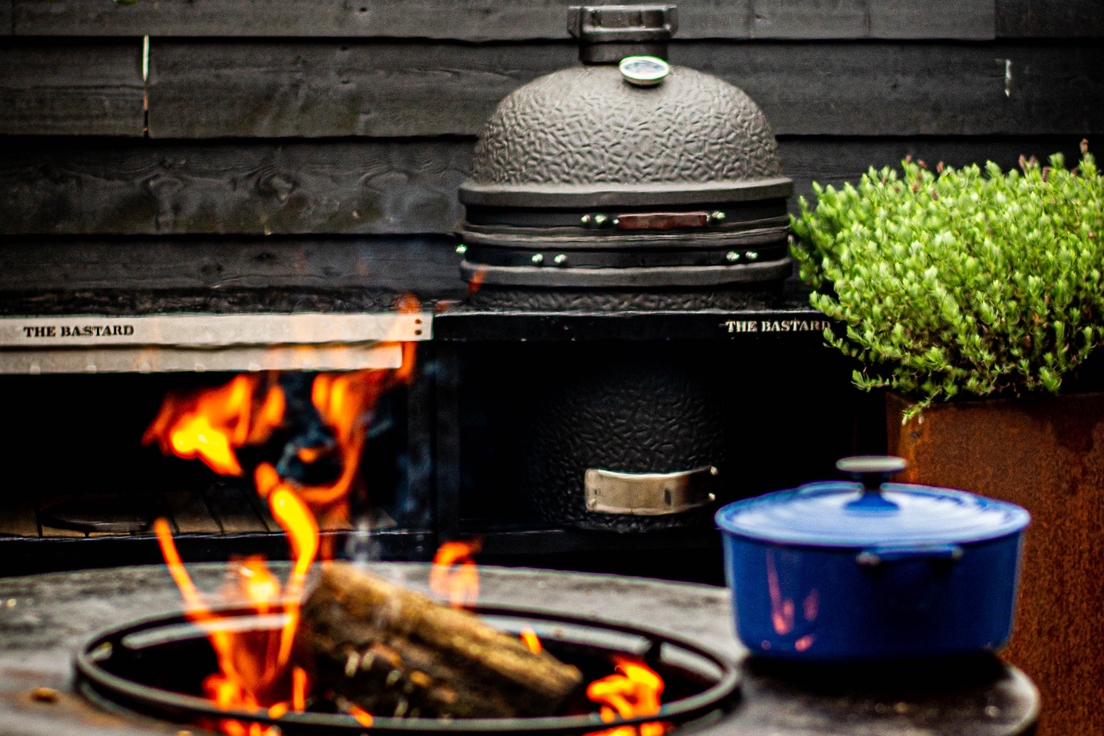 Looking for a great adventure in 2023? Come join us!
Fyron is 'the House of Fire', a fast-growing and international organization in the field of outdoor cooking and barbeque. As Europe's largest independent player in outdoor cooking, we create special moments around the fire with our brands and products. Our brands are OFYR, the Bastard, Grizzly Grills and Grill Guru. All our brands have their own values and strength. However, they all embrace a new way of outdoor cooking and experience and stand for high quality.
The range of brands (barbecues, cookers and accessories) is now sold at more than 1000 points of sale in Europe. From our two offices, Haarlem and Roosendaal, and together with 120 colleagues, we continue to build on our international growth. Fyron currently generates a turnover of more than €70 million and has built up a strong position to achieve further growth in core countries (the Netherlands, Belgium, Germany, France and the UK) and export. Mentha Capital is involved as an investor to facilitate and shape the ambitious international growth agenda.
In order to be able to grow and professionalize further, we are looking for colleagues. Do you already feel the fire burning? We are looking for a:
Product Management Lead
fulltime
Your challenge
Fyron was founded when OFYR and 200Fahrenheit (better known by its BBQ brands The Bastard, Grizzly Grills, Grill Guru and Inferno) recently merged. We're in the process of integrating these organizations and professionalizing the company. The role of Product Management Lead is new in the organization. Your challenge is to build the Product Management competence and team, together with the Chief Product Officer, and to shape the commercial success of these brands! With 5 Brands in our portfolio and a bright future ahead of us, this is an awesome opportunity for an all-round professional with a strong background in Category & Product Management!
The role
As the Product Management Lead, you're spearheading the long term success of our Product Portfolio. You champion the Product Proposition on behalf of the consumer. You pioneer new business opportunities with our R&D team. You drive the Product Roadmap development and own the Product Lifecycles. And, you lay the groundwork for the future Product Management team.
Furthermore:
In New Product Development;
You create strong business cases together with key stakeholders in order to evaluate and prioritize the commercial feasibility of the Product Propositions.
You optimize all aspects of the Product Propositions, such as the Product, features, USPs, Pricing, Product Naming, packaging and documentation, warranty periods, etc.
You deliver strong Go-to-Market plans that inspire optimal engagement, both internally and externally, together with your counterparts in Marketing and Sales.
Related to products in the market:
You streamline the physical and financial performance of the products, delivering the optimal balance between the value for the consumer and the long term profitability.
You evolve and maximize the value of the 5 Brands and their Positioning in different segments of the market, together with our Brand Managers.
You lead the SKU rationalization review as part of Lifecycle Management and optimize related Phase out plans.
Market insights
You are up to date on market trends, (latent) consumer needs and competitor moves. You organize an efficient way to obtain these insights, which are sometimes more generic and sometimes in-depth.
You'll achieve your results in close collaboration with your key stakeholders. You'll be part of the Product Leadership Team together with the Marketing Manager and R&D Manager and will report into the Chief Product Officer.
All in all, this is a very exciting opportunity to join our successful yet eager organization, to build 5 Brands at the same time and to develop your team and department!
About you
It goes without saying that you are enthusiastic, excited to take on a challenge, not afraid to go the extra mile and have a great sense of humor. But this also describes you;
You have at least a Bachelor degree in a relevant field.
You have at least 5 years of relevant experience in an international company.
You have experience in leading a team or you are ready to do so. At the same time, you're hands-on, ready to do what's needed.
You have affinity with outdoor cooking & lifestyle and our products.
You have a drive for results, whether it's related to understanding the process or delivering the project.
You have excellent communication skills in English and you're comfortable presenting your plans to small to medium group sizes.
You have a good understanding that the day-to-day of this role will develop as you, your team and the organization evolve.
Other aspects that will make you successful include analytical skills, creativity, entrepreneurial attitude, pro-activity and problem-solving ability.
You are able to visit our other office (Haarlem or Roosendaal) about once a week.
What do we offer?
A pleasant working atmosphere in a dynamic and ambitious team;
Enough space for personal input and development;
The lines within our organization are short. This allows you to get things done quickly and you can really mean something;
You will receive a competitive salary, which of course includes your age and experience;
A laptop;
Weekly delicious fresh fruit during the lunch table and on Tuesday provided lunch provided by our neighbors of Smaak;
Non-contributory pension;
Possibility of personal development;
25 vacation days and 8% holiday pay (on a full-time basis);
25% staff discount.
Who are we?
Fyron was born from a collaboration between 200° Fahrenheit and OFYR. A passion for outdoor cooking and innovative product design led to the creation of The Bastard, Grill Guru and Grizzly Grills brands, making us one of the biggest players in the European ceramic barbecue market. OFYR is at the heart of an entirely new wood-fired cooker, which allows people to cook plancha style on the plate, an extremely social and spectacular experience.
At Fyron, we want people to connect with each other. Our products are designed to bring people together, a value that we also uphold in our workplace. We are driven by passion, solidarity, genuine enthusiasm and a playful mindset, which we use to work towards a common goal. We have a winner's mentality and settle for nothing but the best. We believe in strong and sustainable partnerships with our colleagues, clients and our global network.
Working at Fyron means working as a team to realize the growth of our brands. We help each other through difficulties and make time to celebrate successes. We are a company that constantly evolves and grows. We invest in our people, equipment and systems. The atmosphere is informal, but everyone has a healthy ambition and common goal. We also make time for fun outings, after-work drinks and, of course, fun barbecue evenings.
Enthusiastic?
Then we would like to receive your CV and motivation! You can send it via our online application form. Please tell us everything you think we should know about; projects you are proud of, successes, etc. For questions or more information about the position, please contact our CPO Steven Teuns via
steven.teuns@fyrongroup.com
. If you have any questions about the procedure please contact our HR Manager Willemijn via
willemijn.severijnse@fyrongroup.com
Enthusiasm is appreciated, but we do not appreciate acquisition in response to the vacancy.