Buyer (location Haarlem or Roosendaal)
---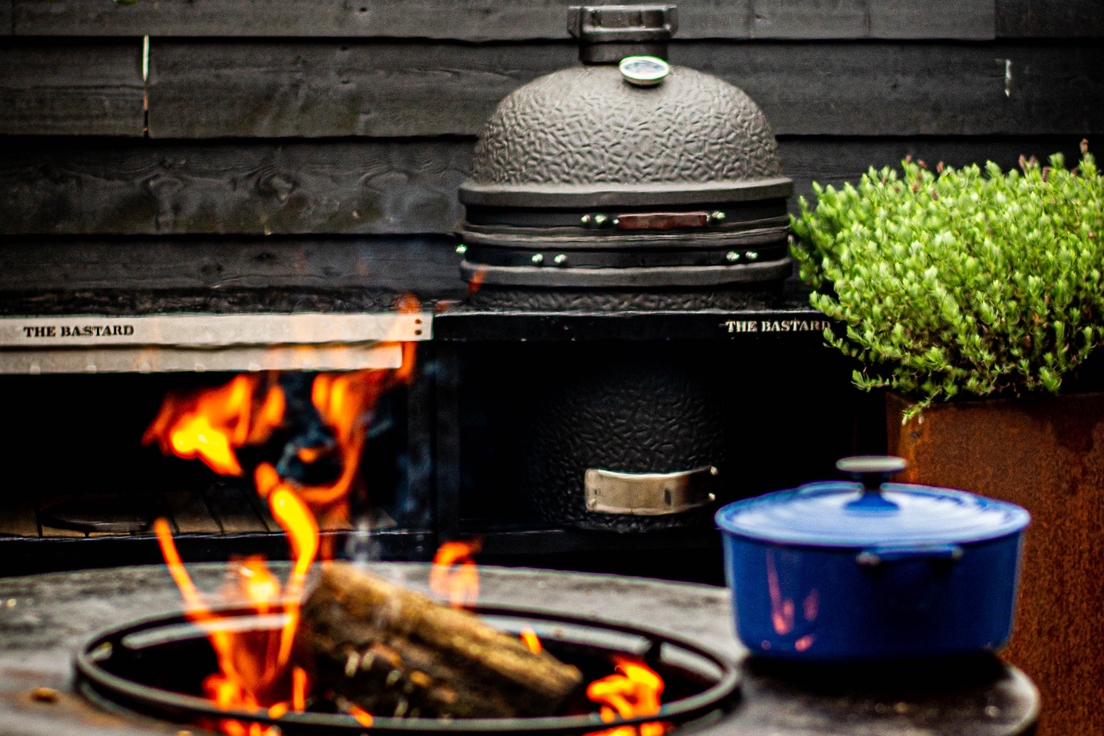 Fyron is 'the House of Fire', a fast-growing and international organization in the field of outdoor cooking and barbeque. As Europe's largest independent player in outdoor cooking, we create special moments around the fire. Our brands embrace a new way of cooking and living outdoors, in which our products are the guiding principle.
With these aesthetic and high-quality products, we create new concepts around outdoor cooking and range a cooking techniques. The cooking appliances of our brands The Bastard, Grill Guru, Grizzly Grills and OFYR bring people together in the great outdoor.
Buyer
fulltime
Working at Fyron
A young, informal and fast-growing company where your input is valued. An attractive workplace with committed colleagues and an excellent working atmosphere.
What will be your responsibilities?
You will be working within the Purchasing department. Because you can effortlessly combine your efficiency, accuracy and problem-solving ability, you prevent mistakes in order processing and planning. This involves the following activities:
Manage the purchase of all goods;
Follow up purchase orders; arrange artwork and shipping marks;
You work closely with R&D to ensure that new products are produced at the right supplier with optimal pricing;
You work closely with Quality Management to ensure that new and current products are produced at the right quality level and the right specifications;
You actively source new suppliers within and outside Europe;
You negotiate prices, lead times and payment terms;
Arrange work orders;
Keep the ERP purchasing system up to date;
Coordination of production demand with purchasing planning;
Analyze data in Excel;
Arrange transport & support to solve supply chain problems;
Ensure accurate registration regarding receipt, storage and stock management of goods.
Are you accurate, energetic and positive? Do you have a commercial attitude and do you
recognize yourself in the following points?
You have at least 3-5 years of experience in a similar position;
You have good knowledge of the English language, Dutch is a plus;
You are an Excel expert;
You can work independently and you are proactive and solution-orientated;
You have strong communication skills and you have experience in making agreements;
You are very accurate when it comes to administration tasks;
You preferably have knowledge of the ERP system Netsuite.
What do we offer?
A pleasant working atmosphere in a dynamic and ambitious team;
Enough space for personal input and development;
The lines within our organization are short. This allows you to get things done quickly and you can really mean something;
You will receive a competitive salary, which of course includes your age and experience;
Non-contributory pension;
Possibility of personal development;
25 vacation days and 8% holiday pay (on a full-time basis);
30% staff discount.
Who are we?
Fyron was born from a collaboration between 200° Fahrenheit and OFYR. A passion for outdoor cooking and innovative product design led to the creation of The Bastard, Grill Guru and Grizzly Grills brands, making us one of the biggest players in the European ceramic barbecue market. OFYR is at the heart of an entirely new wood-fired cooker, which allows people to cook plancha style on the plate, an extremely social and spectacular experience.
At Fyron, we want people to connect with each other. Our products are designed to bring people together, a value that we also uphold in our workplace. We are driven by passion, solidarity, genuine enthusiasm and a playful mindset, which we use to work towards a common goal. We have a winner's mentality and settle for nothing but the best. We believe in strong and sustainable partnerships with our colleagues, clients and our global network.
Working at Fyron means working as a team to realize the growth of our brands. We help each other through difficulties and make time to celebrate successes. We are a company that constantly evolves and grows. We invest in our people, equipment and systems. The atmosphere is informal, but everyone has a healthy ambition and common goal. We also make time for fun outings, after-work drinks and, of course, fun barbecue evenings.
Enthusiastic?
Then we would like to receive your CV and motivation! You can send it via our online application form. Please tell us everything you think we should know about; projects you are proud of, successes, etc. For questions or more information about the position, please contact our Head of Buying & Sourcing Rebecca Poetoehena via
rebecca.poetoehena@fyrongroup.com
. If you have any questions about the procedure please contact our HR Recruiter Willemijn via
willemijn.severijnse@fyrongroup.com
Enthusiasm is appreciated, but we do not appreciate acquisition in response to the vacancy.